Eric J. Hungershafer, CLTC®, CLF®
Chief Development Officer
eric.hungershafer@nm.com
Office 518-785-4141
My Networks:
Training
Northwestern Mutual provides tools, resources and training to help you discover and build your markets to develop a successful practice as a financial representative.
Training is provided by our Managing Directors, Field Directors and other successful Financial Representatives in our organization. You learn from those who have done the job well.
You'll receive initial industry and sales training as well as mentoring and joint work programs for hands-on experience. You'll have access to on-line education resources for polishing skills and keeping up to date on industry information as well as exposure to opportunities for ongoing career education and advanced professional designations to increase your knowledge and reputation.
Fastrack Training
The Fastrack development system gives you the confidence and skills you need to become a successful financial representative. Basics builds a foundation of knowledge in financial services. Sales School teaches you how to develop enduring relationships.
Fastrack Basics prepares you to enter Fastrack Sales School by finalizing your own personalized marketing plan. You learn field-tested sales language for use with prospects and clients. You also learn finance, insurance and sales cycle concepts, Northwestern Mutual's traditions and products, as well as how to manage your activity.
Your training will have a strong emphasis on the risk stage of your clients' lives—success in your career rests on your ability to help your clients meet these needs. Wealth accumulation and wealth preservation and distribution build on this foundation to help you grow your career and offer opportunities to work with Network advisors and specialists.
Sales School will help you build a foundation of knowledge in Northwestern Mutual's sales techniques, with an emphasis on the art of obtaining favorable introductions and comprehensive fact finding.
Sales School will teach you how to:
Prepare to prospect, handle objections and effectively build relationships.
Ask probing and challenging questions to uncover a prospective client's needs.
Identify and understand a prospect's needs to help create unique solutions.
Convey your conviction for our business and our needs-analysis process.
The Learning Network
You will also have access to The Learning Network which provides quality, job-relevant training in a timely, consistent and convenient manner. It has two main components:
The virtual university offers on-line access to enrollment, tracking, testing and learning events, as well as a centralized library of courses and resources.
The traditional university provides individual and group classroom training at your local network office or Home Office sponsored schools. Self-study, paper-based training is also available.
Coaching and Mentoring
Coaching and mentoring programs are also offered to help you be successful, including:
Record Activity Compared to Expectation (RACE) Program—Daily meetings with a coach during the first two months.
Advaced Planning—Weekly programs to help you develop sound sales and business practices.
ClientBuilder—Monthly study group to help you grow and develop your business.
Internships
As full-time college students, interns generally work 15 to 20 hours per week developing business- and client-building skills. In most ways, our interns follow the same process for establishing their careers as our Financial Representatives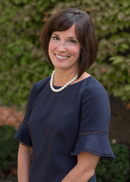 Mary Kay Murphy
Chief Recruitment Officer
mary.k.murphy@nm.com
Mobile 518-578-1479
My Networks:
Responsible for the strategy, training, and development of our recruiters, and overseeing our Top Ten internship program.
Cherish Ortiz

cherish.ortiz@nm.com
Office 518-785-4141
Equipping individuals with the knowledge of how a career as an Advisor with Northwestern Mutual can be beneficial and rewarding.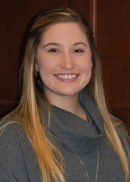 Molly Leclair
Campus Recruiter
molly.leclair@nm.com
Office 518-785-4141
Forming relationships between universities & Northwestern Mutual to recruit the best-fit students for our College Financial Representative Program.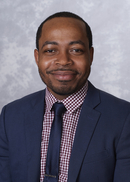 Rodney Lewis Jr
Director of Recruitment
rodney.lewis@nm.com
Office 518-785-4141
Mobile 917-251-7944
My Networks:
Building relationships through our "Mutual Selection Process" to help you realize your true potential.