Career Changers
Changing careers doesn't have to be a daunting proposition. With the support of a quality organization, it can be an easy transition.
Many attorneys, bankers, accountants, educators, and military personnel have two things in common … they enjoy helping people and have transitioned into successful careers as financial representatives with Northwestern Mutual.
A career as a financial representative can give you the independence you are looking for, while having the extensive resources of Northwestern Mutual available to you.
Please take a moment to read Career Changers, the real-life stories of people just like you who made this exciting and rewarding change in their careers and lives.
---
Frank Tan
Financial Advisor
Frank initially decided to follow in his mother's footsteps and pursued an education at Cebu Doctors University in the Phillipines. Soon after graduating, he began a long career in medical technology, which he enjoyed very much. In his early 20's he came to visit the United States. He was so intrigued with the culture that he decided to make the visit a permanent stay. He continued his career in the states as a medical technologist, however the business world seemed to call. He had watched his father run a successful business for many years, and the challenge riveted him. He fell in love with Northwestern Mutual and its philosophy in enriching people's lives by securing their financial health.
"I became like a teacher/farmer. Northwestern Mutual provides the land and instructions, I guide my clients to that land, help them plant and grow for their own, their kids, and there after...achieving economic immortality. In short, it becomes my purpose."
---
Thomas Farnan
District Director
Tom came to Northwestern Mutual with over 17 years of management experience in the automotive industry.
In his dual role at Northwestern Mutual as both a District Director, as well as a Financial Advisor, he is able to combine his love of being a leader and working with a team, with his passion for inspiring financial security through his work with his clients.
"From the start, Northwestern Mutual made me feel very comfortable with my new career. They have given me all the tools to run my own successful business and the rewards have been even greater than I expected. The sky is the limit!"
---
Elizabeth Houser
Financial Representative
A 1992 graduate of the University of Notre Dame, Elizabeth Houser has been serving the Capital District community for nearly 20 years. Prior to joining the Northwestern Mutual team, Elizabeth ran a successful business, where she developed a passion for making a difference in the lives of her clients.
"After 17 years as a business owner, making a career change could have been daunting. Northwestern Mutual offered the key opportunities that were most imporant to me - impact, income and independence. The selection process confirmed the fit and gave me an honest understanding of the career before I started. My positive experience has allowed me to broaden my vision for myself and my family, and inspire my clients to do the same."
---
Braelin Thornton, MBA
Financial Advisor, Field Director 
Braelin started her business at Northwestern Mutual after working for several years at Goldman Sachs as a financial planner for high net worth individuals and families. Her transition was inspired by her desire for independence and her understanding of Northwestern Mutual's outstanding reputation of integrity. She personally knew the value of our products and services from watching the success and confidence in which her parents were able to retire after working with a Northwestern Mutual advisor.  The flexibility and autonomy of the financial representative role allows for her to pursue her other passions such as being a triathlete (currently training for her second Ironman Race), spending time with her husband and son, and skiing.
---
Jonathan Hernandez

Financial Representative
After graduating from the Northeastern University School of Business in Boston, Jonathan kicked off his career by providing business development services to small businesses in New York City.  He spent 6 years developing minority and women-owned businesses (MWBE) throughout New York State.  In 2014, Jonathan transformed his passion for small business success by committing to work directly with business owners and professionals alike as their financial advisor. Northwestern Mutual encouraged and enabled him to pursue this mission by offering education, mentorship, training and support.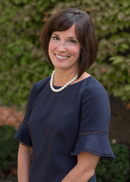 Mary Kay Murphy
Chief Recruitment Officer
mary.k.murphy@nm.com
Mobile 518-578-1479
My Networks:
Responsible for the strategy, training, and development of our recruiters, and overseeing our Top Ten internship program.
Cherish Ortiz

cherish.ortiz@nm.com
Office 518-785-4141
Equipping individuals with the knowledge of how a career as an Advisor with Northwestern Mutual can be beneficial and rewarding.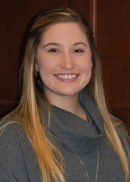 Molly Leclair
Campus Recruiter
molly.leclair@nm.com
Office 518-785-4141
Forming relationships between universities & Northwestern Mutual to recruit the best-fit students for our College Financial Representative Program.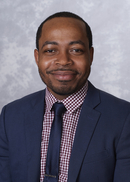 Rodney Lewis Jr
Director of Recruitment
rodney.lewis@nm.com
Office 518-785-4141
Mobile 917-251-7944
My Networks:
Building relationships through our "Mutual Selection Process" to help you realize your true potential.